EXPLORE WINTER IN TRUCKEE & TAHOE.
The Truckee-Tahoe region offers some of the best winter backcountry and scenic trails waiting for you to explore. Our snowshoe rentals are available at our Truckee and Blairsden locations in both adult and children sizes. All snowshoe rentals must be returned the same day they were picked up.
RENTAL RATE - $15 Per Pair / Includes Poles.
*Each rental requires a $200 deposit (this is a hold, not a charge.) Equipment must be returned the same day it is picked up.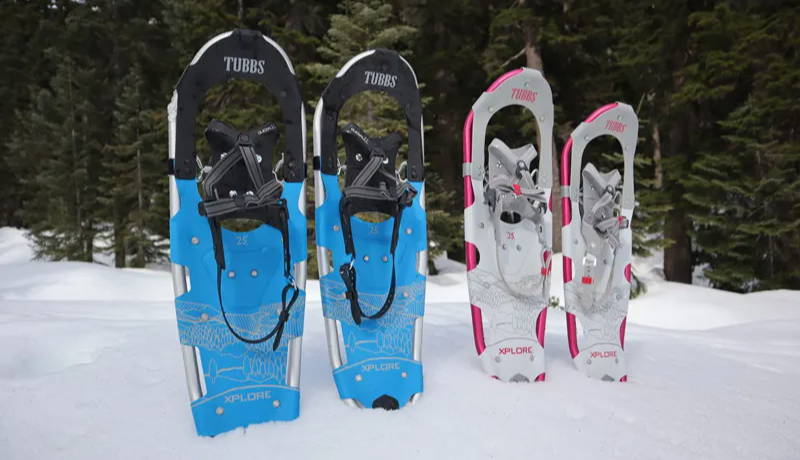 To make the most of your snowshoe experience, it is important that you have the right size. Check out our sizing chart below and if you have any questions about your size, please contact us or stop in our store.
---
Wear Multiple Layers of Clothing


Carry Plenty of Food & Water
Wear Sunscreen and Sunglasses


Wear Waterproof Shoes
If you loved your snowshoe experience, your one-time rental fee can be applied to the purchase of a new pair of snowshoes!
Our Favorite Snowshoe Hikes
Check out our hand-picked list of favorite snowshoeing trails in the area.